Regular price
Sale price
$23.00 USD
Unit price
per
Sale
Sold out
Out of stock
The Mandala etray is a new and novel way to present good to your dog. Featuring compartments to keep food separate, add a variety of textures and different food to provide a well rounded experience.

The Mandala etray marries the benefits of lick mats with the benefits of a slow feeder bowl! Designed to blend strength and durability while allowing the dog to use the senses
BENEFITS OF A MANDALA SLOW FEEDER

The Mandala is perfect for serving wet and dry foods together without making a mess. You can combine foods together or separate them in the individual chambers of the design. The depth of the Mandala is ideal for serving raw meals and be put into the dishwasher as required. The Mandala can be used for snacks or full meals.
The Mandala design features different heights and depths imitating more natural eating conditions and putting your dogs natural foraging instincts to the test while stimulating the brain.

Ideal for flat nosed dogs like bully breeds that may struggle with deeper slow feeder bowls. The Mandala design is a shallow slow feeder devise so it achieves slower eating without becoming impossible for some breeds to use.
Slower eating has the following benefits: calming and soothing for your dog, may help prevent bloat, improve digestion, better gut health and small meals last longer.
TREAT SUGGESTIONS
Raw meals, Doggy peanut butter soft pet food, cream cheese, yogurt (Greek), pumpkin puree, crushed treat moistened with water, and so much more!
WARNING:
This is not a chew toy. Supervise your pet while using this enrichment etray. If etray becomes damaged, remove from pet immediately.
DIMENSIONS: 20cm diameter. Weight: 240grams
Cleaning: Hot soapy water and dishwasher friendly
Share
View full details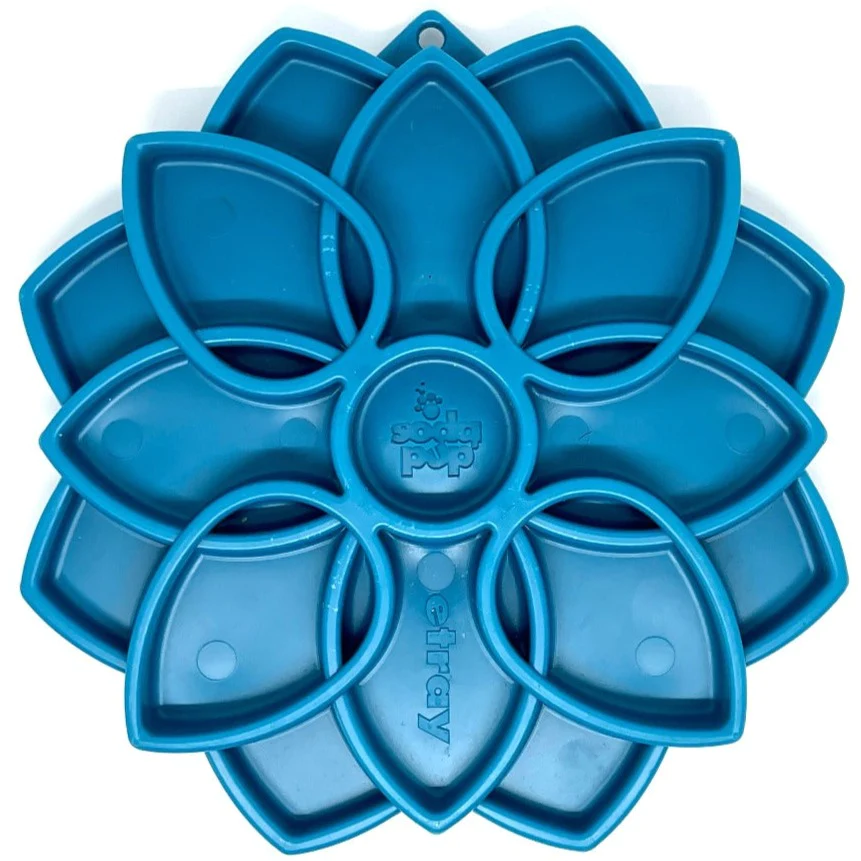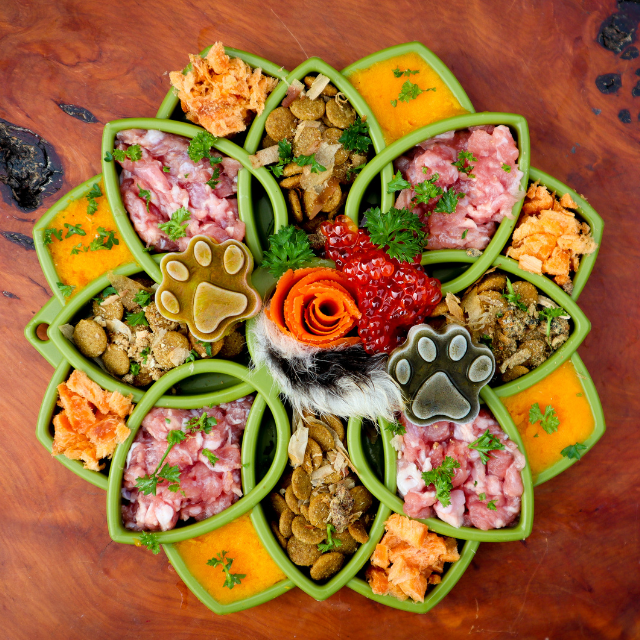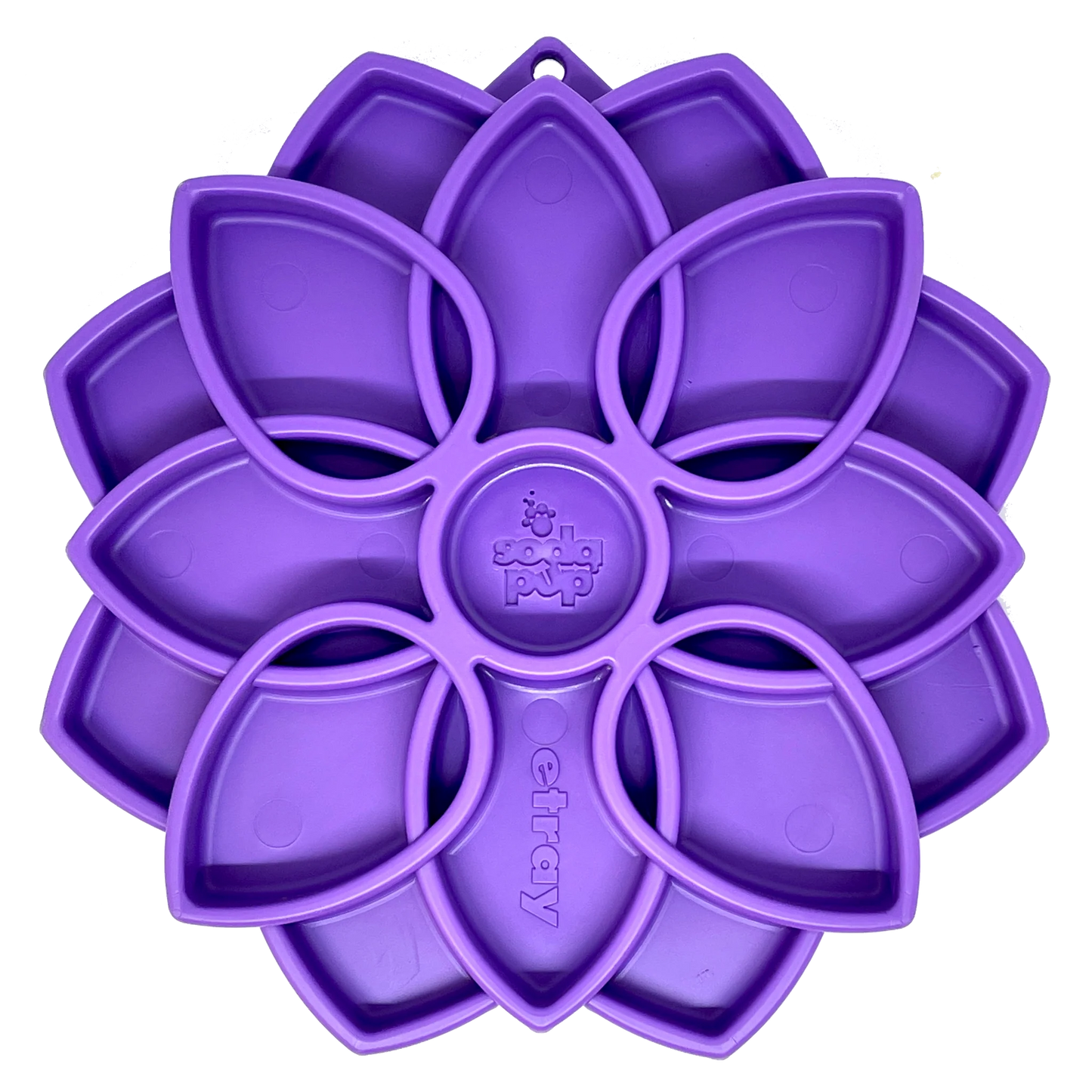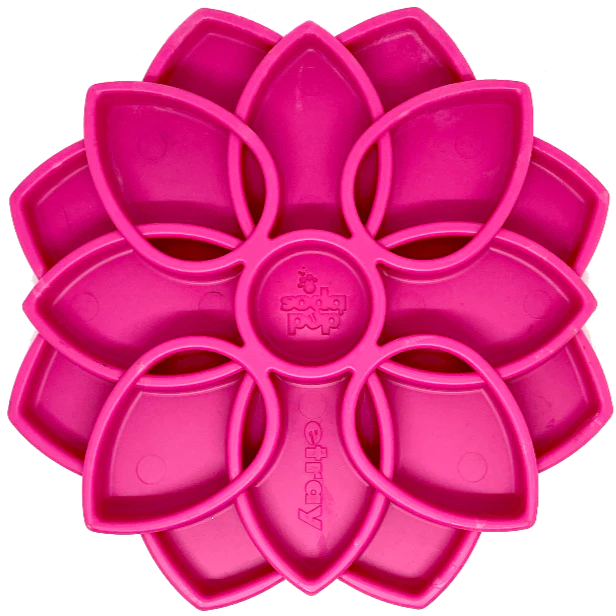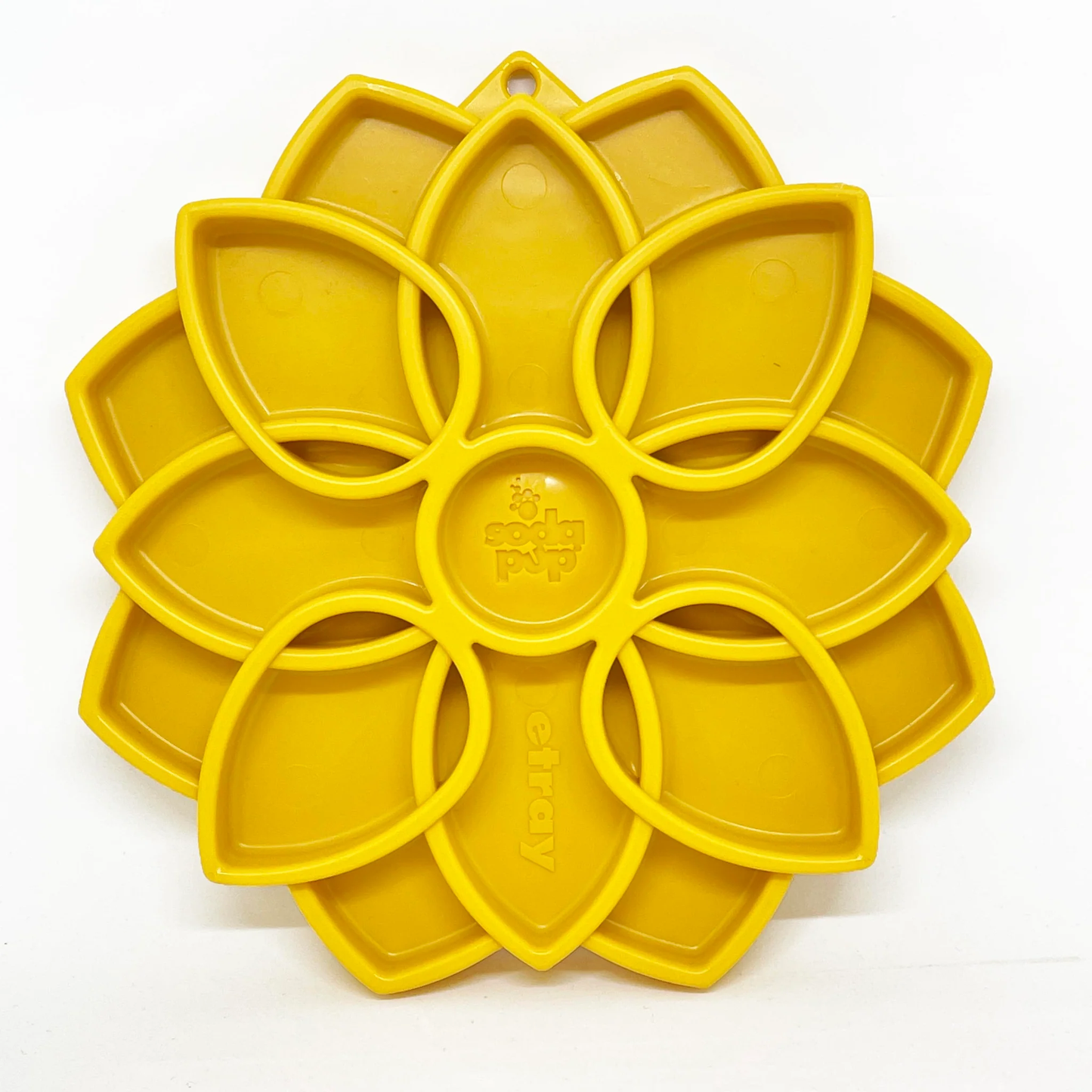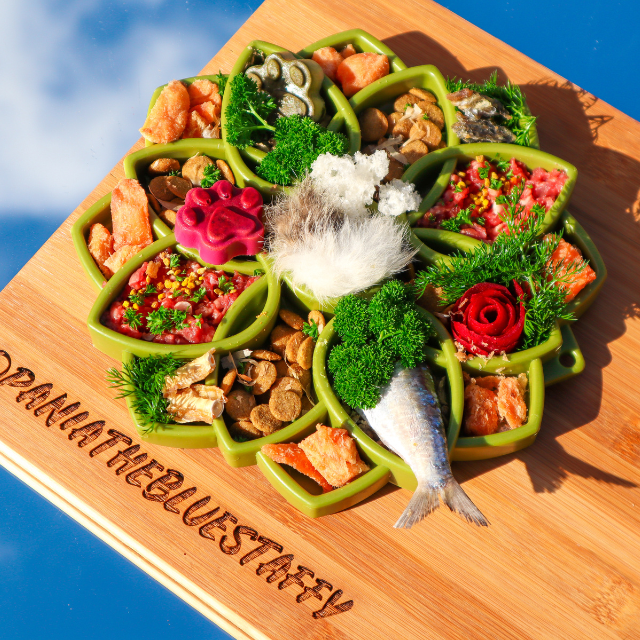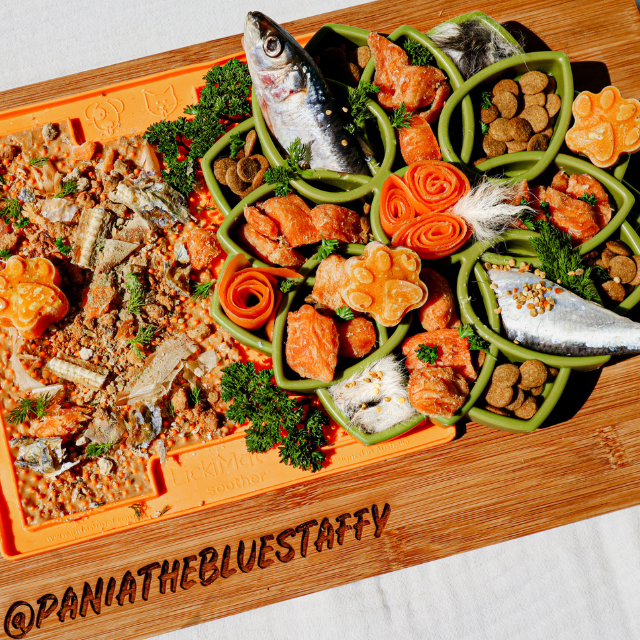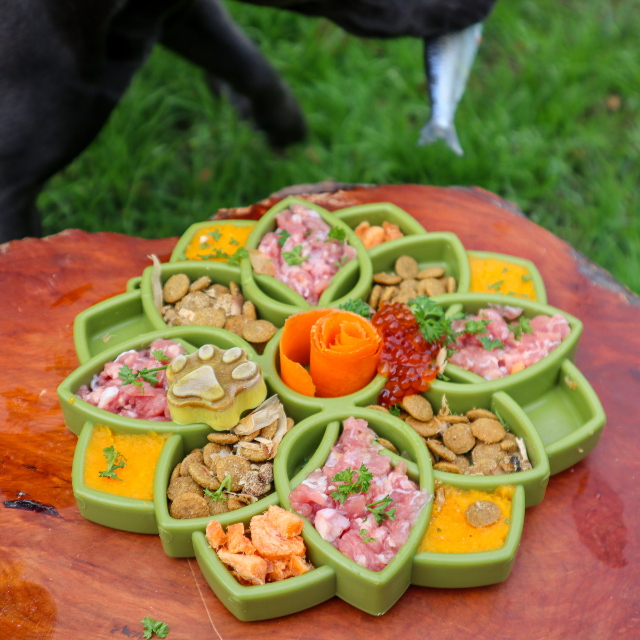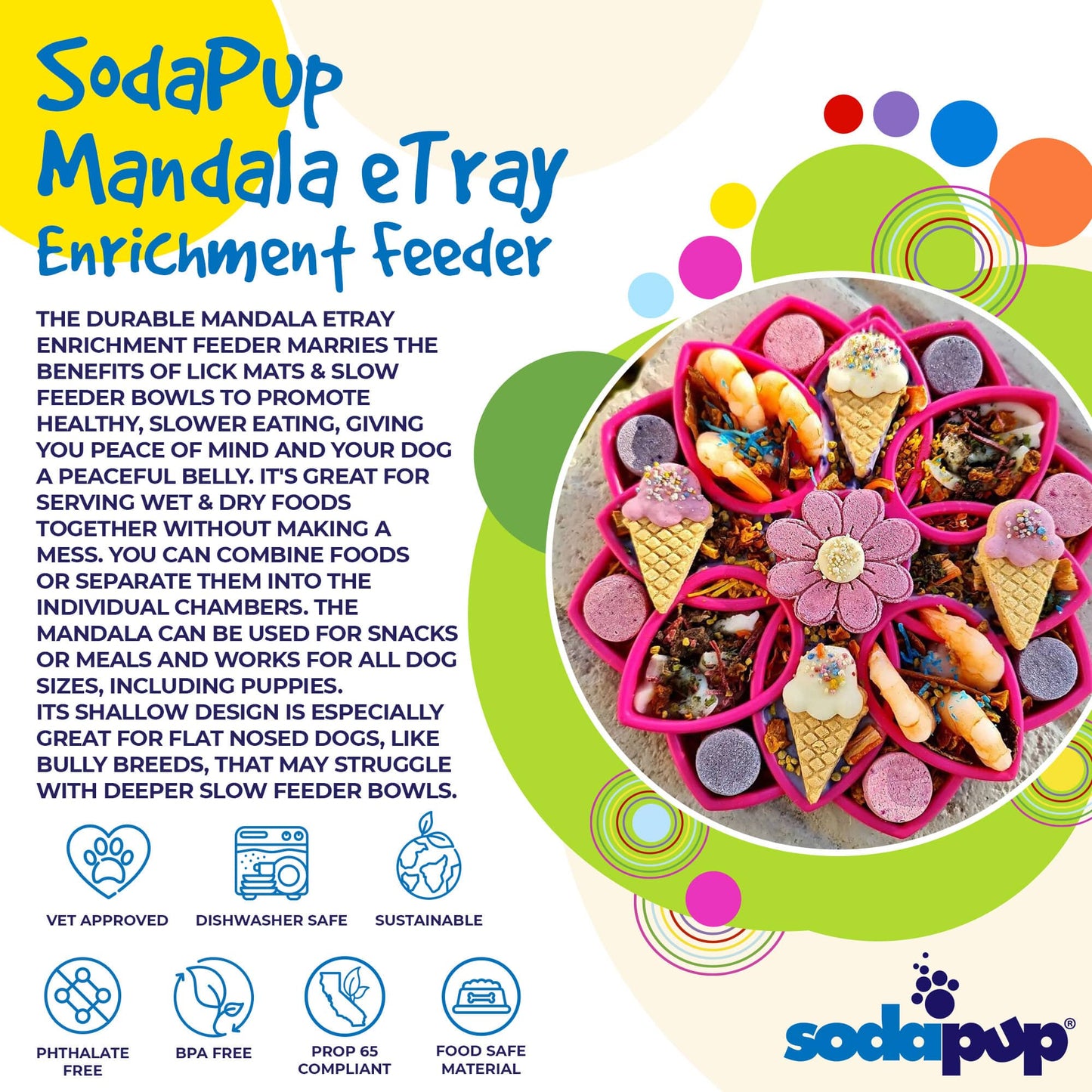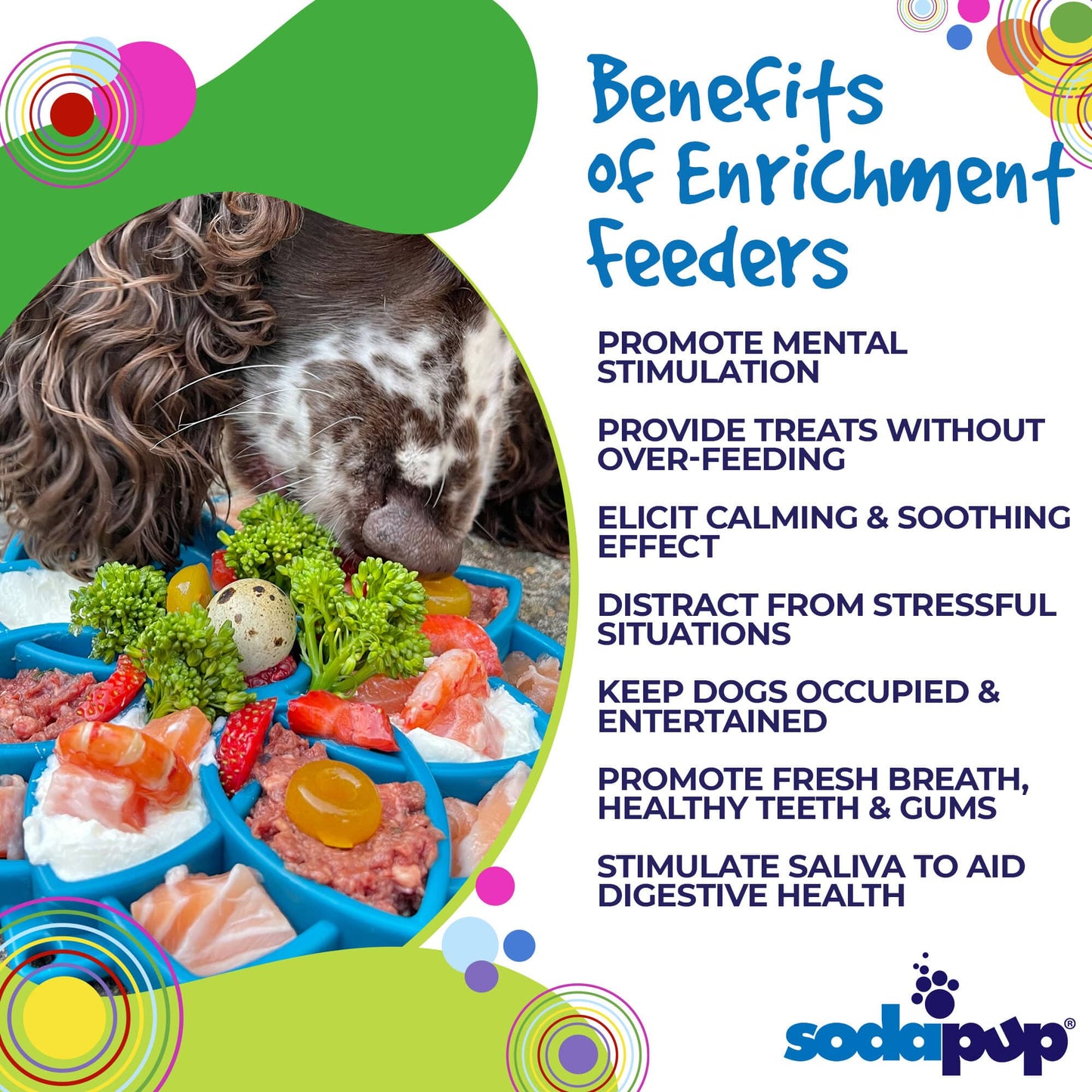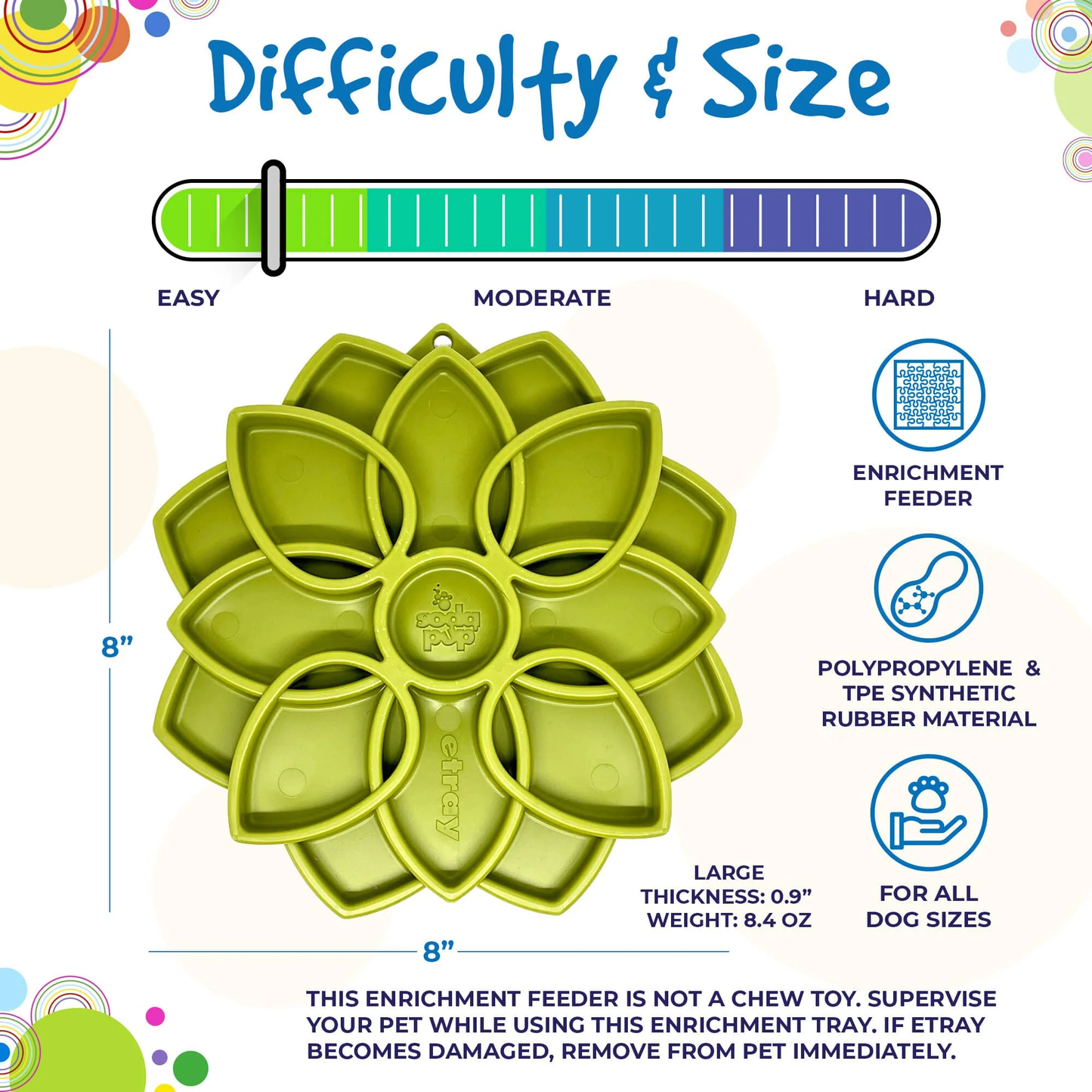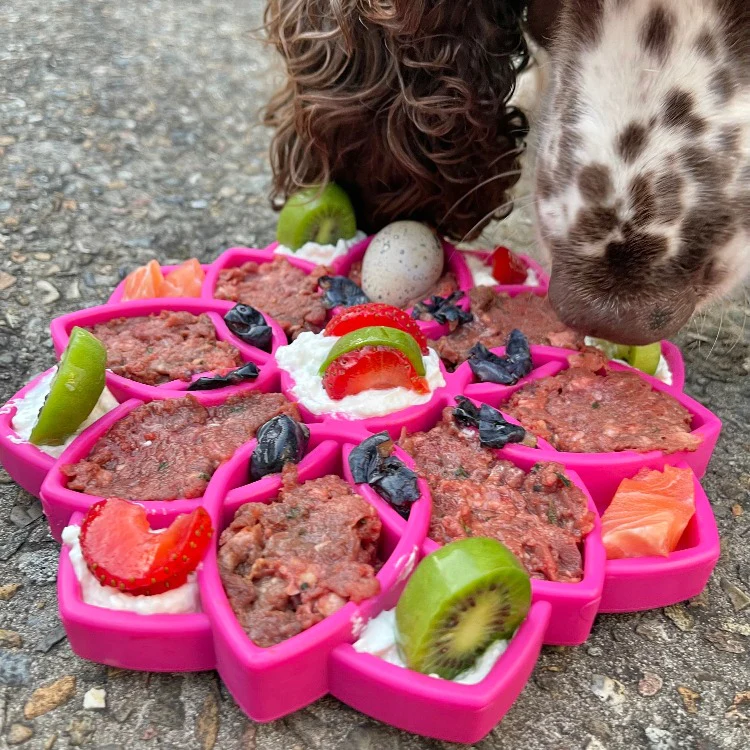 I like that we can put different food and textures into the different compartments. At first I was using this as a treat bowl (freezing yogurt/broth etc) however, the smaller compartments became tricky for Oakley to navigate. I started using this as a regular treat feeder and he enjoys it much more! I have fun creating different meals in this mandala.
Great quality and beautiful design
P LOVES IT
Big fan! It's such a simple design but gives the opportunity to make meals more fun. We've used these fresh and frozen and both give a completely different experience. Best thing we've added to the collection recently.
Pretty plates for doggies
These slow feeders are brilliant - very sturdy, an fit quite a lot and it's really satisfying to make it pretty by using foods of different colours :) Love the yellow colour, so cheerful!
Wonderful way to spice up their meals. Freeze things in it or mix wet and dry goodies. If you are feeling creative or adventurous beautiful works of art can be created. I love the solidness to the tray which stops (smaller) over excited pups dragging it with food all over the floor